DELTA ENGINEERING CC -
YOUR

Sourcing Company of choice
DELTA ENGINEERING, was the designer and manufacturer of the original ALVA range of Gas Products.  The name ALVA is made up out of the names of the founders of Delta Engineering, ALex and VAl de Clerck. Under our original marketing company, Alva Marketing, we built the ALVA brand and watched our 'baby' grown into one of the most respected and challenging brands in the South African market.  In 2006, however, we passed Alva Marketing and the ALVA brand on to the well-known and respected professional marketers, Stingray Accessories, who have further expanded and extended ALVA'S market share.

We have now changed course completely and besides the ever expanding sourcing side of our business - where we count among our esteemed customers large companies such as Afrox, Shoprite Checkers, Massmart/Walmart, Oryx Oil, and smaller wholesalers/retailers such as H A L Fennell, Atlas Lamp & Stove, Trojan Trading, Atlas Furniture, etc. – we also have small wholesale operations based in Somerset West & Pretoria from where we are able to supply gas geysers, gas hobs, and gas stoves to retailers.   We pride ourselves on sourcing only top quality, reliable products at competitive prices for other companies in South Africa, and the rest of Africa and Namibia.  We ensure that any product ordered through us complies with all the necessary local requirements – no matter what those requirements may be!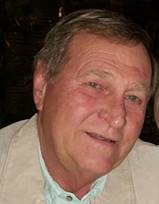 The driving force originally behind the old Alva, but now behind DELTA ENGINEERING (and the Kilgram-Chase brand) is ALEX DE CLERCK, a man highly respected and recognised by many as one of the most experienced, innovative, and knowledgeable persons involved in the Gas and Electrical industries in South Africa.   He is also well-known and respected by innumerable overseas manufacturers and suppliers.  Besides his incredible gas career, manufacturing gas cylinders and all products, he has also been central in various other sectors of the market, both on the sales and manufacturing sides, including the design and manufacture of electrical heaters and other small electrical appliances, the lighting industry, electric and petrol lawnmowers, armaments, electroplating, and numerous other industries.  He also has a wide knowledge of woods, woodwork, and woodwork machinery. So his knowledge of the workings of any number of types of products in our world today, is unquestioned.

Who better then to assist you with what you are looking for??
As your first choice in PRODUCT SOURCING, we remain committed
to DELTA's original mission statement:
Products with individuality, backed by Integrity
So, if YOU are looking to import anything,

if YOU need to find a certain product,

OR even have a product designed to YOUR specific needs………then

DELTA ENGINEERING, Your Sourcing Company

should be your first port of call!    

Let us help you build your range – no matter what line you are in.
We can help make you famous!!!
Contact Us
DELTA ENGINEERING CC

PRETORIA (WAREHOUSE, TECHNICAL & DESPATCH)
012 942 6066
72 AMANDEL AVE., VAL DE GRACE, 0184, PRETORIA, GAUTENG

SOMERSET WEST (HEAD OFFICE, ADMIN & TECHNICAL):
082 929 1534
681/3 CROYDON AVE., CROYDON 7130, SOMERSET WEST
Email:  sales@deltaengineering.co.za / repairs@deltaengineering.co.za
Telephone:
Alex 082 926 0044
Val  082 929 1534